Wensleydale Railway
The Wensleydale Railway is a volunteer-led heritage railway serving the local community, offering tourists, families and transport enthusiasts a great value day out in the Yorkshire Dales with lots to see and do along the way. The Railway is 22 miles long and is one of the longest heritage lines in the UK. It currently operates heritage diesel train services between Scruton in the Vale of Mowbray and Leyburn on the outskirts of the spectacular Yorkshire Dales National Park. It has award-winning, restored historic stations where visitors can learn more about 1900s railway life whilst enjoying free guided tours with costumed living history interpreters. It is currently working to restore passenger services from Leyburn to Redmire.
Getting to the Wensleydale Railway couldn't be easier. Leeming Bar is under a mile from the A1, north of Leeds and York or you can join the trains at Leyburn or Bedale. There is also an hourly bus service from Northallerton which takes just 14 minutes to Leeming Bar Station and is operated by 'Dales and District'. Press the stop button on the bus when you pass the town name sign for Leeming Bar and alight at the next stop. The station is on the right at the small roundabout, just three minutes by foot. A Rover ticket, giving freedom of the railway on normal service days costs £22 for adults, £20 for senior citizens and £1 for children (if booked online). A range of single and return fares are also available between all locations. It is wise to check for service updates here before travelling.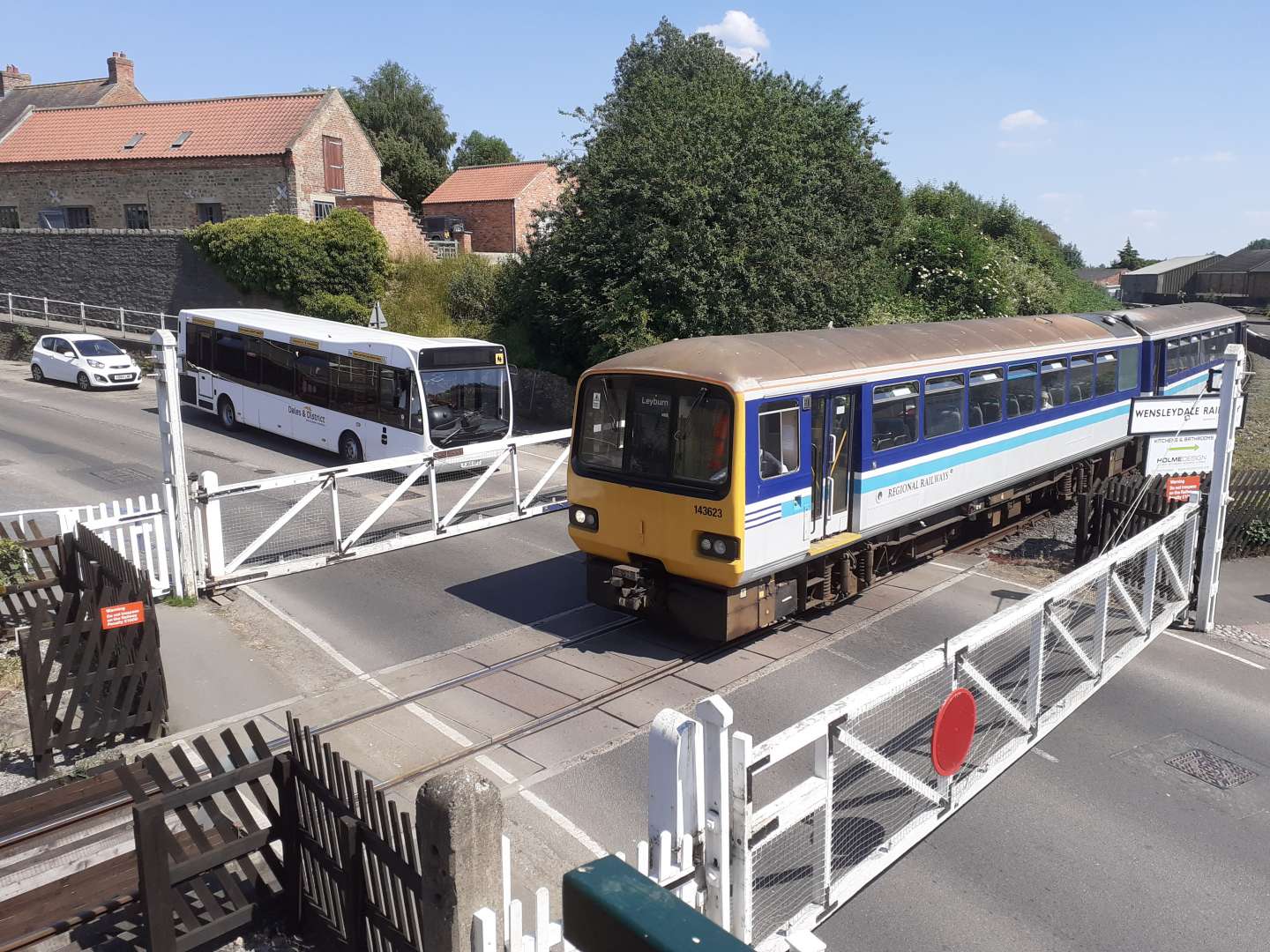 Why not let someone else do the driving and go by bus?
Dales & District offer a fleet of service buses that operate throughout the Dales. There are few services on Sundays or in the evening, so it is wise to check your journey carefully before travelling. (June 2020 - the 73 to Northallerton is only running once an hour but the 856 Sunday service is running as usual.)